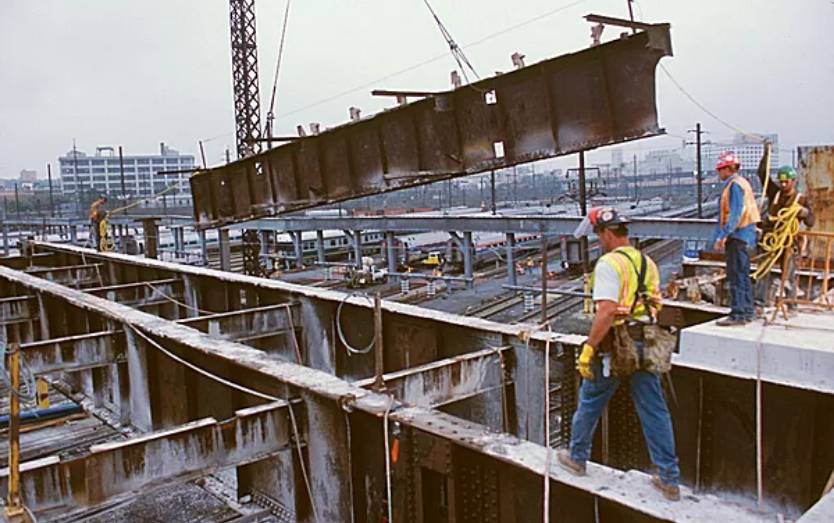 Careers
Siefert Associates, LLC promotes a culture of individual innovation and ingenuity while providing employees with unique and challenging working opportunities to promote self-satisfaction. This culture, in coordination with a strong team environment, allows us to offer top-quality work to our clients. We hold true to our core values of Honesty, Integrity, and Balance.
Whether you have spent many years in the field of construction or engineering, or are just getting your start, Siefert Associates can provide you with a career that offers continual room for growth and advancement, both professionally and personally.
As we continue to grow, Siefert Associates continually offers positions for all levels of engineers in the following areas of specialties: Construction, Structural and Geotechnical.
Join the Siefert Associates Team:
Since our employees are our most valuable resource, we strive to provide them with the best possible working environment. We are committed to meeting or exceeding the compensation and benefit offerings within the industry. We support and encourage an open, honest and respectful atmosphere, the pursuit of professional excellence, balance between work and family, and recognition for reward and achievement.

In addition, we are committed to fulfilling our responsibilities to our clients and to our community. We expect each employee to make a personal commitment toward achieving their goals that will advance their career while at the same time improving our services and enhancing profitability. Our goal is to ensure that our employees are satisfied with their work environment and to identify any areas that require improvement. To that end we have implemented a process to recruit only the most talented workforce, to perform an Employee Survey on an annual basis, to develop a Formal Training Policy for all Staff for both Technical – Skills Improvement as well as Non- Technical (i.e. Time Management, Dale Carnegie Course, Leadership Training). In return, we expect each team member to contribute to the success of the firm, which ultimately equals success for the individual.

We challenge our employees to further develop their professional expertise through the pursuit of academic degrees, certificate programs, seminars, in-house training programs, and through participation in various committees. Rest assured all team members will be supported by the entire staff and career advancement will be aided with the advice from supervisors, assigned mentors and peers alike.

As an engineer, drafter, intern, or business administrator at Siefert Associates, LLC you will be part of a team that works on some of the most complex and significant construction projects in the northeast (and beyond) and with many of the largest contractors in the country. You will certainly hone your technical skills as well as your interpersonal skills as we mandate our employees to do on-site visits and interact with clients to better understand the challenges they face and the opportunities that exist.